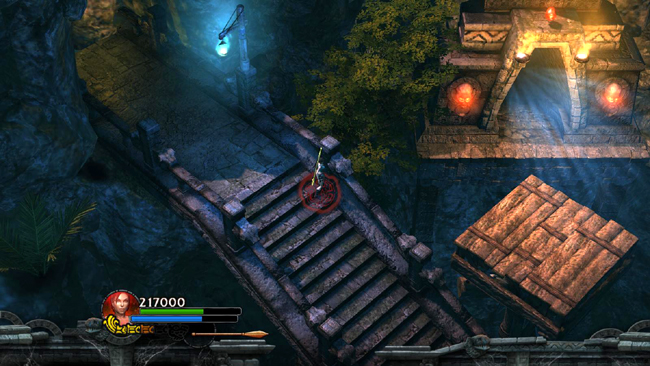 Head down the stairs and around the corner to the gap in the stone railing on the left..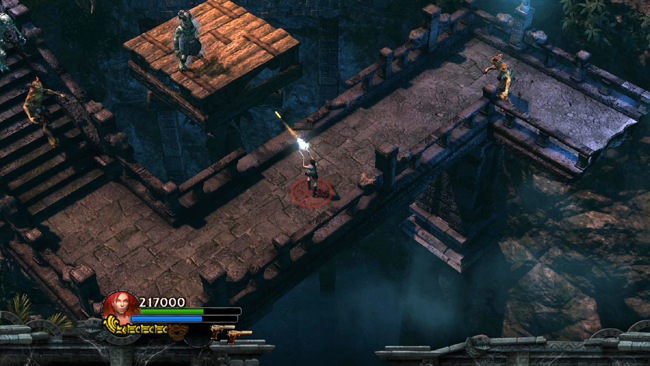 Spear or shoot the shaman who appears on the wooden platform, and fight a skeleton and a few other enemies that attack Lara on the bridge.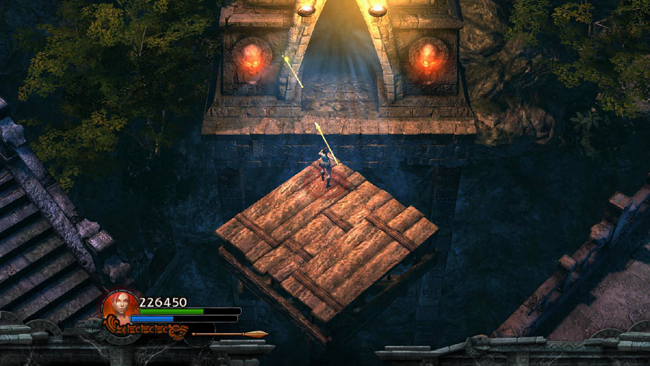 Jump over to the platform where the shaman was and throw a spear into the outer wall of the tomb.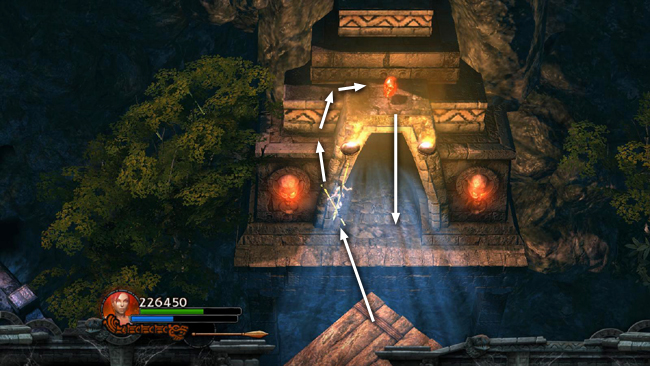 Use the spear to climb onto the roof to get a red skull (7/10). Then drop down and enter the tomb.


[Return to the Twisting Bridge Walkthrough]