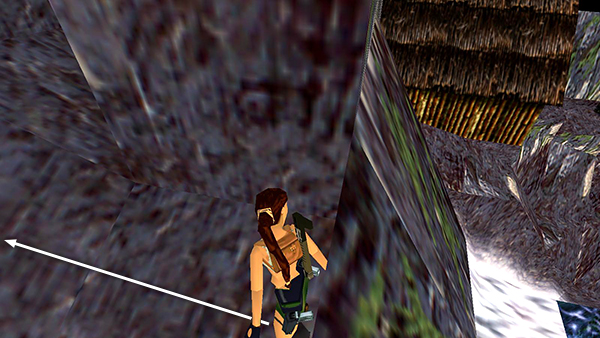 Position Lara's back against the rock at the right side of this ledge. (The back of this block is steeply angled.) Walk five steps forward.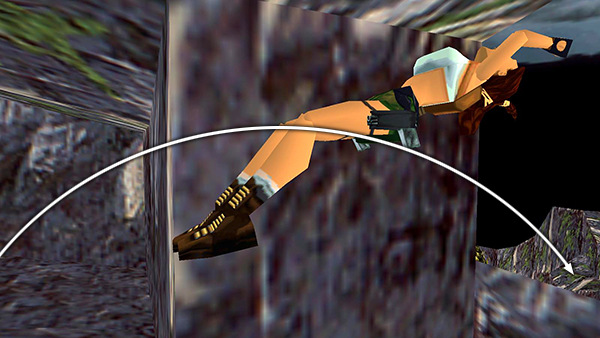 Then backflip...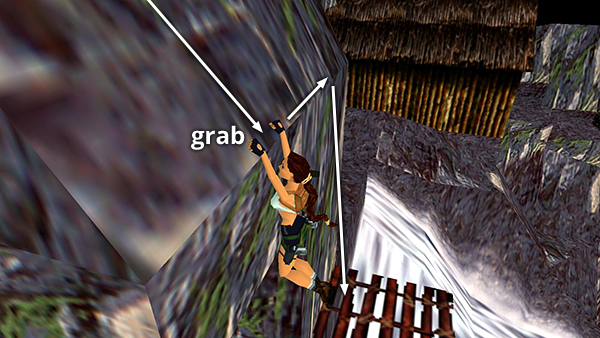 ...to land on the steep slope. Slide back and grab the edge. Traverse to the right and drop onto the small, wooden platform. This is SECRET #2.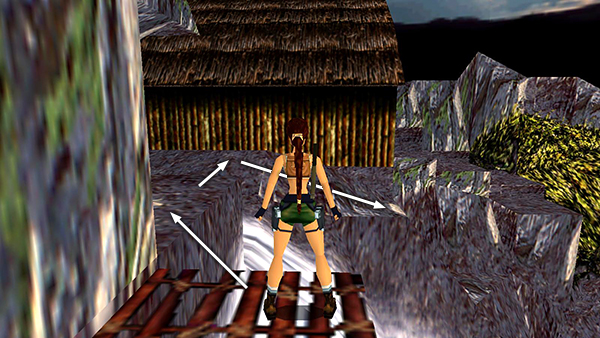 Jump across the rocks to the ledge near the thatched hut. Walk down to the corner of the hut.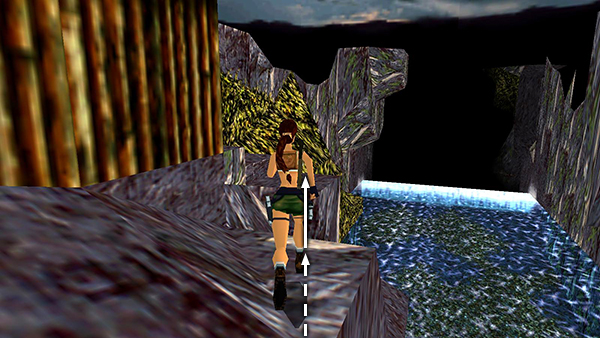 Then take a running jump to the base of the steps...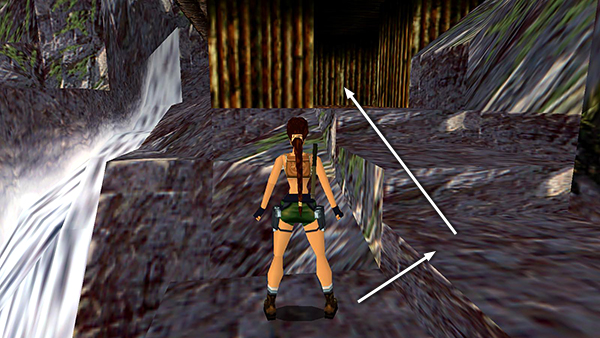 ...and follow them up to the entrance. Inside you'll find a large medi pack and a rocket.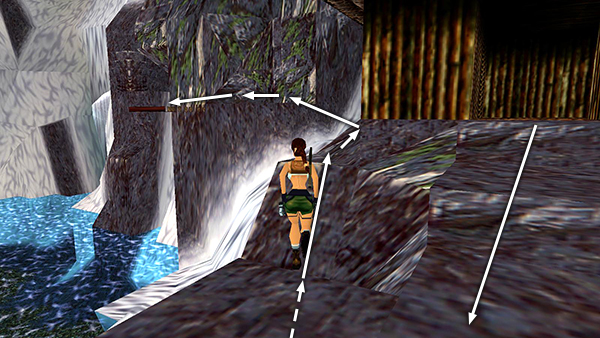 Return to the wooden platform the way you came.