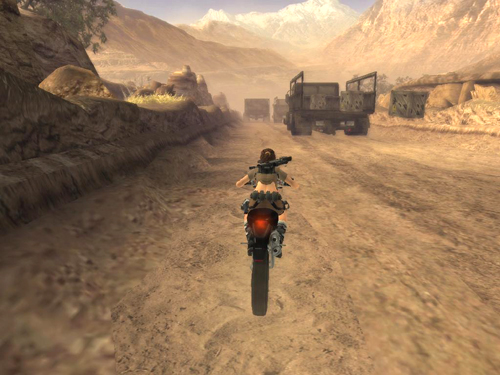 When you finally catch up with the trucks chasing Anaya, stay on the left side of the road to avoid the crates the last truck in the group drops in your way.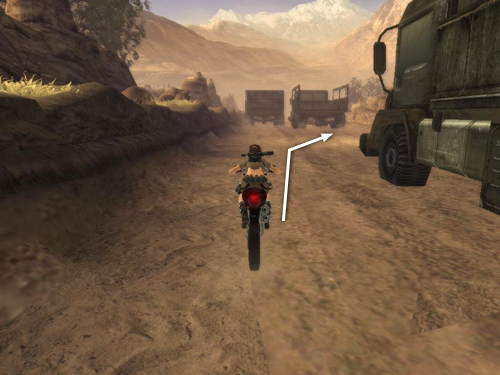 Pass the last truck and move into the right lane behind the middle truck. . .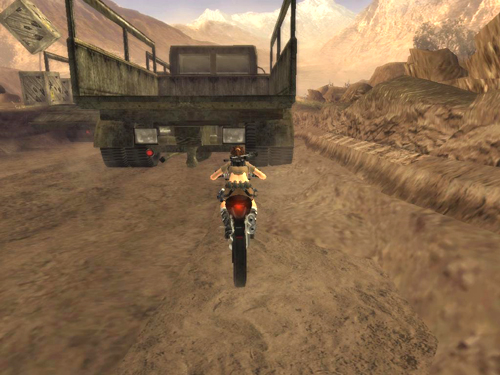 . . . to avoid more crates dropped from the truck on the left.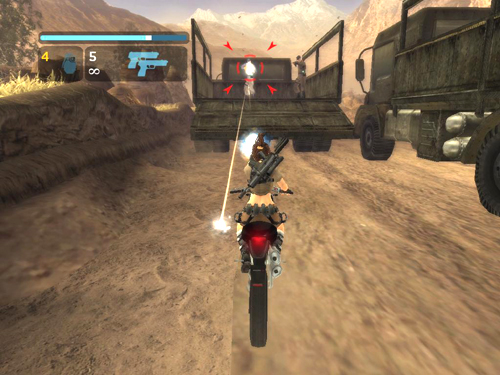 Then move in behind the left truck and shoot the 2 soldiers in back.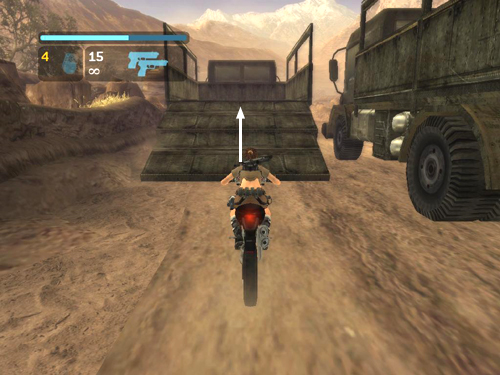 When they fall, the truck's tailgate extends and you can drive on board.
[Return to the Peru Walkthrough]