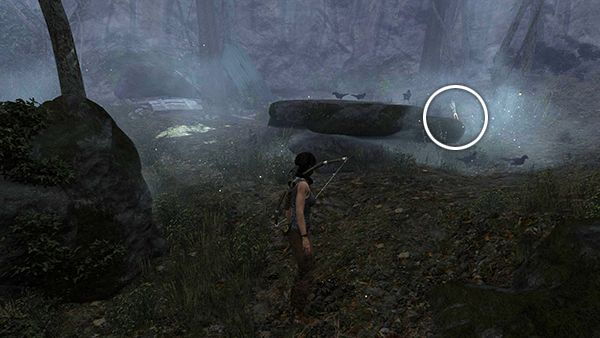 A little ahead and a little to the left (west on the map) of totem #5 are more arrows leaning against a flat rock.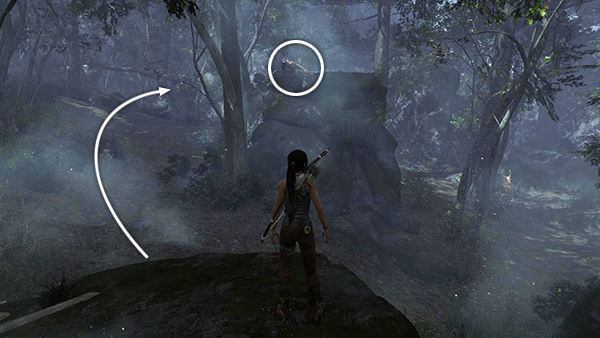 There are also 2 bundles of arrows on top of the tall rock near the tree where totem #5 was hanging. To get up there, you'll need to go around to the back of the other tall rock.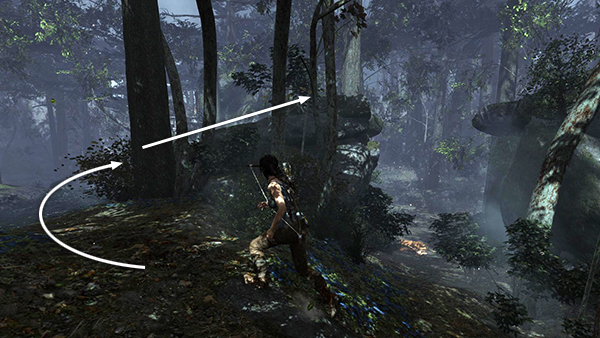 Climb up...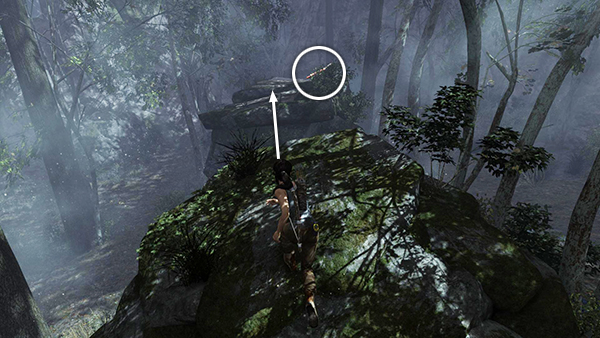 ...and then jump across.