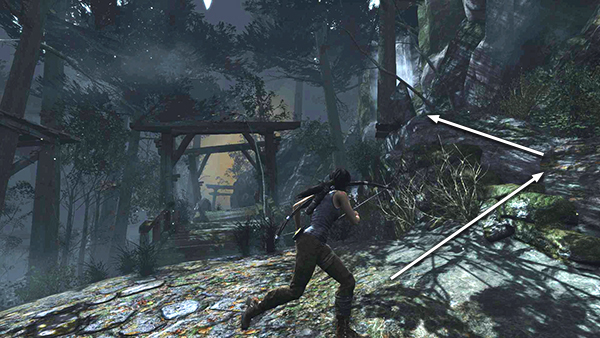 Move up the slope that runs along the cliff wall to the right of the bridge.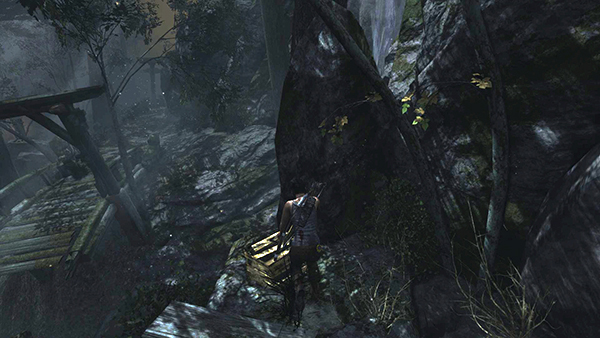 At the top of the slope, smash another salvage crate.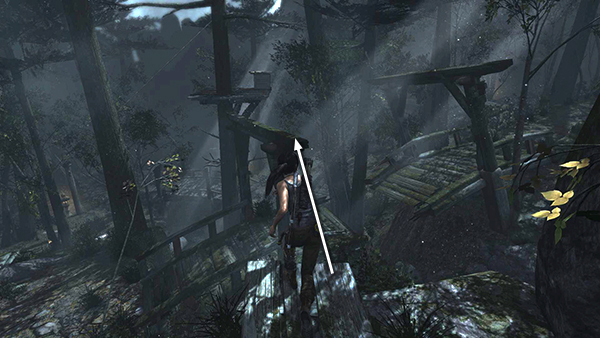 Then turn left and jump onto the wooden archway over the bridge.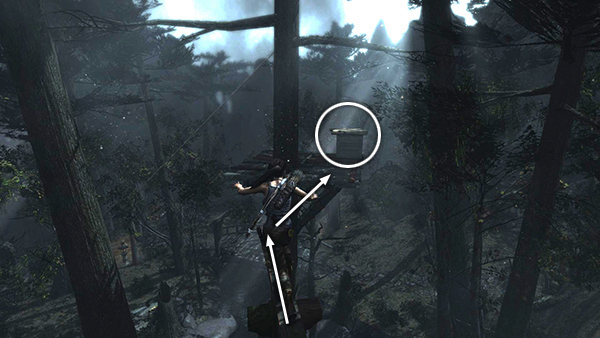 Walk along the top of the arch and jump to the platform in the tree ahead. Here you'll find the Treasure Map for this level, and your map will be updated with the locations of all the documents, relics and GPS caches in the area. The ones you have not yet found are indicated by a question mark.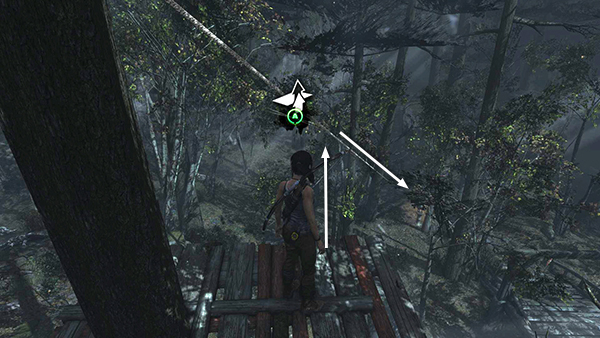 Stand under the zip line and jump up to ride it to the ground.