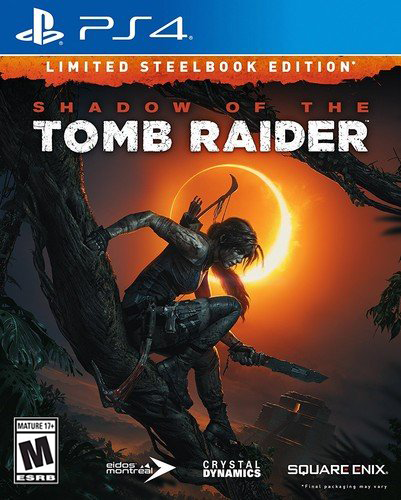 Release Dates and Platforms: September 14, 2018 on Windows PC digital download (requires Steam account), PlayStation4, PS4 Pro, Xbox One, Xbox One X.
ESRB/PEGI: Mature/18+
Metacritic Score: 77 (details)
Developers: Eidos-Montréal, Crystal Dynamics
Publisher: Square Enix
Official Game Info: Experience Lara Croft's defining moment as she becomes the Tomb Raider. In Shadow of the Tomb Raider, Lara must master a deadly jungle, overcome terrifying tombs, and persevere through her darkest hour. As she races to save the world from a Maya apocalypse, Lara will ultimately be forged into the Tomb Raider she is destined to be.
Editions: Various special editions include story/tomb DLC, outfits, skills, weapons, and real-life collectibles. This blog post includes a breakdown of the different editions. A free trial version is also available on Steam, PS4, and Xbox One.
Season Pass: The season pass is included in several of the more expensive editions, and will presumably be available separately at a later date. It delivers seven new adventures called "Paths," with each Path including a Challenge Tomb and story mission, plus a new weapon, outfit, and skill. The first Challenge Tomb will also introduce co-op functionality. Season Pass owners will also receive an exclusive weapon, outfit, and skill on Day One. This blog post includes a tentative list of major announcements and DLC releases.
More information can be found below, including level names, screenshots and concept art, gameplay details, characters, and features. This may venture into minor spoiler territory, but I promise no major story spoilers will be revealed.
Shadow of the Tomb Raider Walkthrough/Guide
This guide is under construction. Click the links below for each level. If you're stuck in a section I haven't completed yet, feel free to contact me. For a faster response, post a question on the Lara Croft Online Forum, and I or one of the other players there will be happy to help.
If you're missing a few collectibles, I have posted VERY ROUGH level maps with everything revealed.
If you are experiencing a bug or technical issue, please visit the official Square Enix Forum to report your issue and check for solutions as they emerge.
MEXICO
PERU
ENGLAND: Area 3: Croft Manor (flashback)
PERU
Area 6: The Hidden City (Lower Paititi)
Area 11: The Hidden City (Upper Paititi)
Area 12: Riverbed/Porvenir Oil Fields
CHALLENGE TOMBS & CRYPTS:
Walkthroughs for the 9 optional Challenge Tombs and 10 Crypts are included in the levels where they are located. Each tomb/crypt walkthrough is also linked here. DLC tombs are below.
PERUVIAN JUNGLE:
KUWAQ YAKU:
HIDDEN CITY (Lower Paititi)
CENOTE:
HIDDEN CITY (Upper Paititi):
MISSION OF SAN JUAN:
HIDDEN CITY (Revisit):
DOWNLOADABLE CONTENT (DLC) PACKS:
In addition to various outfits/weapons, there will be 7 major DLC packs, released one each month beginning in November. Each will include a new Challenge Tomb, story mission, outfit, weapon, and skill. The first introduces co-op play. This video from Eidos-Montréal introduces some of the new co-op features. Here are walkthroughs for the ones that have been released so far:
BONUS SECTIONS:
The following sections are under construction. Live links will be added as soon as each one is finished. In the mean time, you can find lots of useful information in walkthrough, as well as the in-game Survival Guide. To access it, press Tab (PC), Touchpad (PS4), or View button (Xbox One), then select the Survival Guide (4th icon at top left, which looks like a little first-aid book). This guide is updated as you progress in the game.
Shadow of the Tomb Raider Media
This story trailer was shown during the E3 2018 Xbox Briefing on June 10. For more E3 videos, including developer interviews, plus combat and traversal gameplay demos, check out my blog and the official Tomb Raider YouTube channel.
The kick-ass song in the trailer is "Speak Louder" by TRILLS. Listen to the full track on YouTube, iTunes or Apple Music.
In addition to the screenshots and concept art below, the official Tomb Raider site has a downloadable fankit that includes logos, wallpapers, and social media banners/icons.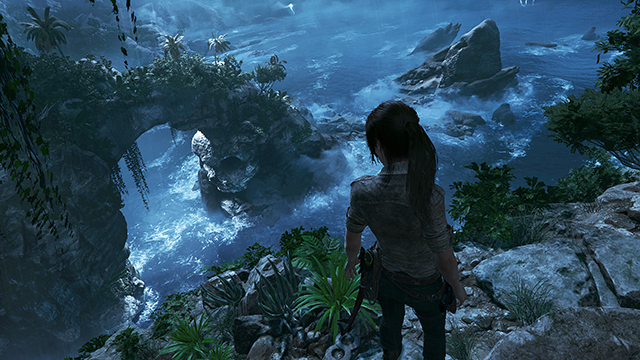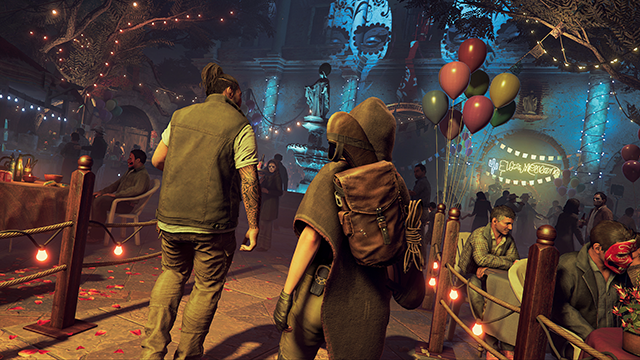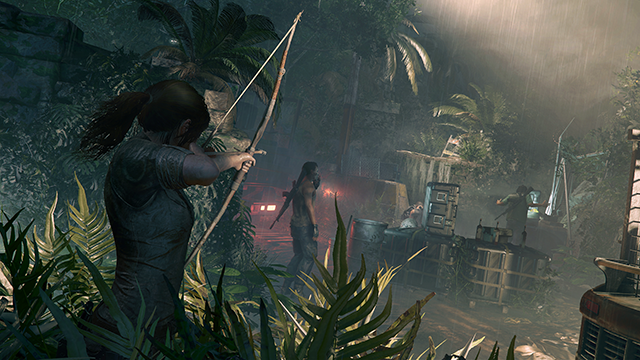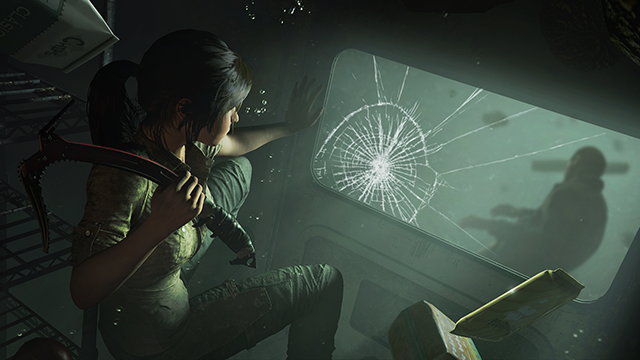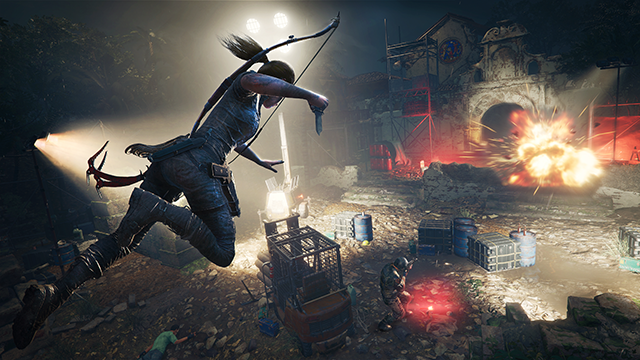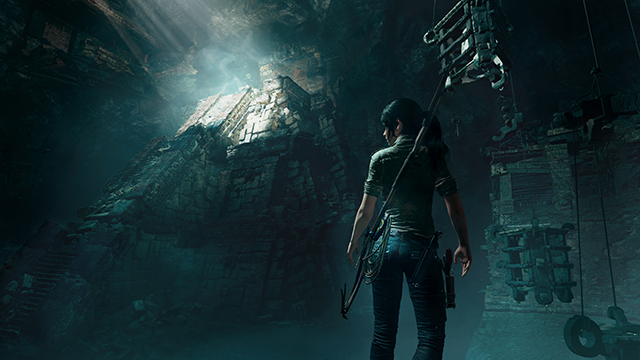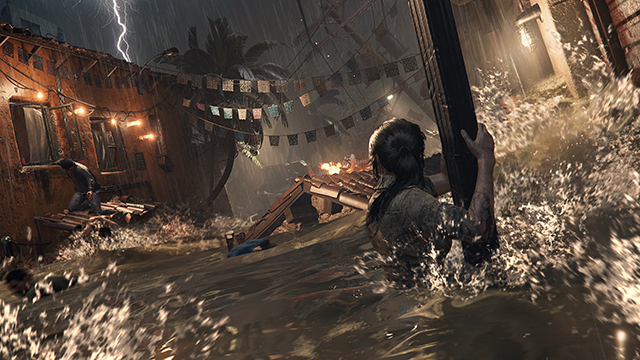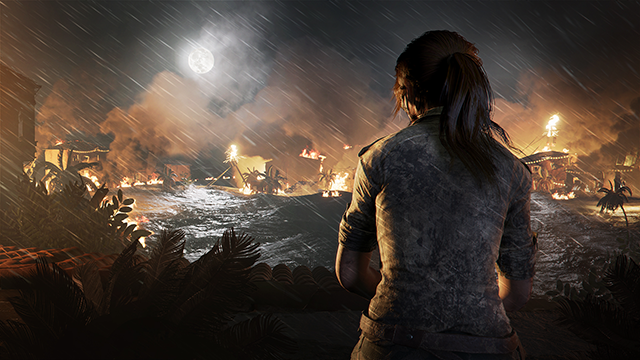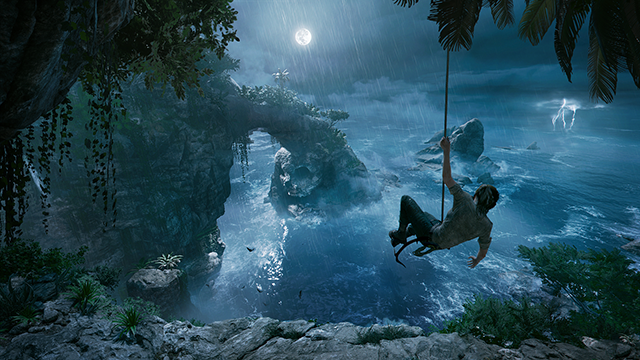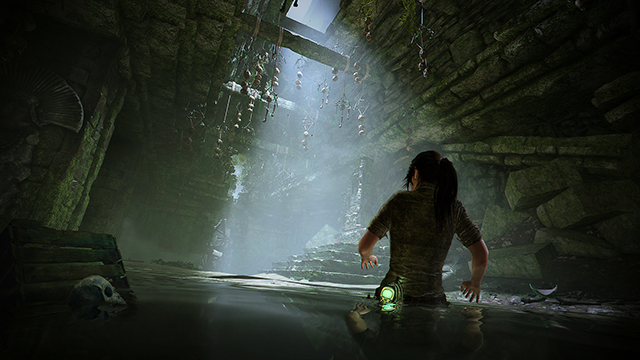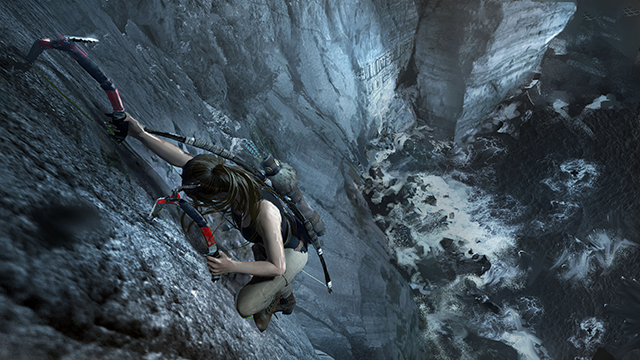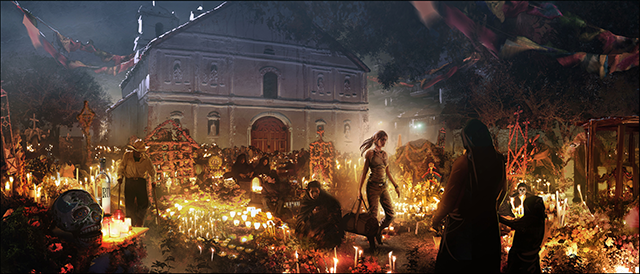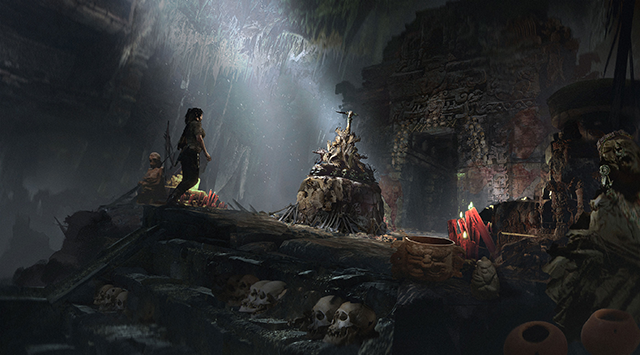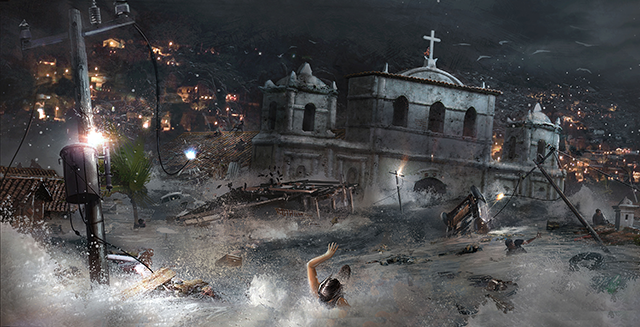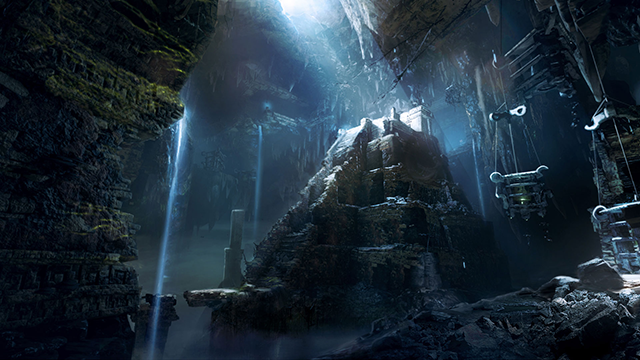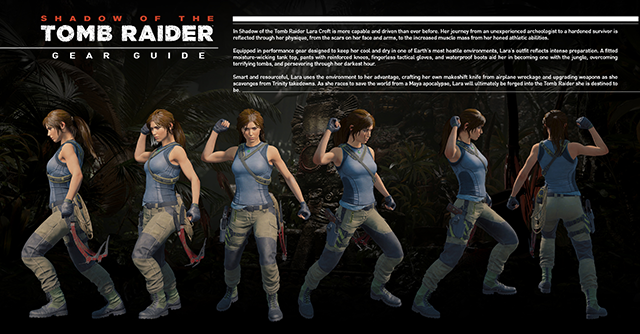 Here's the first official gear guide, featuring Lara's default outfit. Check out the Shadow of the Tomb Raider Outfits section for details and larger images.
Shadow of the Tomb Raider Game Details
This section will be updated as new information becomes available. It includes minor spoilers about NPCs, Lara's gear and abilities, game mechanics and collectibles, etc., but never any major, story-related spoilers.
PC System Requirements:
Minimum system requirements:
OS: Windows 7 64 bit
Processor: i3-3220 INTEL or AMD Equivalent
Memory: 8 GB RAM
Graphics: Nvidia GTX 660/GTX 1050 or AMD Radeon HD 7770
DirectX: Version 11
Storage: 40 GB available space
Recommended system requirements:
OS: Windows 10 64-bit
Processor: Intel Core i7 4770K, 3.40 Ghz or AMD Ryzen 5 1600, 3.20 Ghz
Memory: 16 GB RAM
Graphics: Nvidia GTX 1060 6GB or AMD Radeon RX 480, 8GB
DirectX: Version 12
Storage: 40 GB available space
All PC editions will require a Steam account to activate, but most of the game will be playable in offline mode.
Additional PC Resources:
System Requirements Lab - Can You RUN It?